Website is a requirement of every company, organization, entrepreneur, or any individual venturing into the world of business. The website presence ensures a better status and market position of a brand. Most people judge the stability of a product or an organization by first going through their website and then to any other social media page. There is numerous way to develop and design a website after which comes the tricky part of launching it on the web. The reason for calling this task tricky is that there are multiple concerns and issues associated with launching a website. The first issue is the domain name. Getting a domain name, and making sure that the particular domain name does not exist is in itself a tedious task. Once that is acquired, almost every website requires some space to store website data. The space depends on the type of business upon which users can either host their website on private, virtual or shared servers. Once the database is decided then comes the stage of managing these servers and the database. That is not it, there are also security and data theft risks associated with hosting a website which remains a constant and never-ending source of stress for the users. To manage all these tedious tasks from getting a domain name to ensuring website security and safety, web hosting platforms come to the rescue. In this article, we discuss the web hosting software which is free, and open-source, and ensure hassle-free web hosting.
Ajenti
Ajenti is a free, open-source, and cross-platform compatible solution for seamlessly hosting websites. The software is written in Python with a JS frontend and requires minimal storage space and RAM for installation.
The features incorporated in the tool mainly include a pre-installed core manager, file manager, terminal, text editor, modular interface, support for HTTP/1.1 web server, email management, unique SSL support, file management, virtual servers management, database management, bandwidth monitoring, data transfer, domain and sub-domain hosting, FTP access, domains management, ability to manage several servers via one Cpanel, dependable firewall, mirrors and clusters configuration, enhanced list of built-in plugins, DNS management, etc.
Get it now from http://docs.ajenti.org/en/latest/man/install.html
Sentora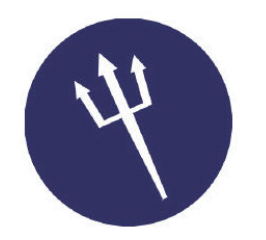 Sentora is the first choice of many leading organizations and companies. Being a descendent and a successor of one of the leading web hosting servers, called ZPanel, Sentora incorporates all the key and necessary features for seamlessly hosting a website. The software comes under the GPLv3 license and is free and open-source.
The feature offered in the enhanced tool includes the platform's ability to host numerous websites on a single server, client login and authentication before hosting a website, protected directories, template system, domain management, quota management for domains and emails, FTP access, and database management system, automated backup system, customized control panels, third party integrations to incorporate billing modules, etc.
Get it now from http://www.sentora.org/download
ISPConfig
ISPConfig is another free and open-source website hosting solution. The software comes from a list of Linux distributions and offers commendable stability and flexibility. The software comes in 22 languages making it an available choice for any user across the globe.
The features offered in the enhanced tool mainly include the capability to manage single or multiple servers, firewall protection, user access and permissions levels supporting 4 level hierarchy, MySQL databases, DNS, customizable quota management and limit settings, email management, FTP access, Cron jobs integrations, IPv4 and IPv6 compatibility, support for shell users, URL redirection, reports and statistics, and the list goes on.
Get it now from https://www.ispconfig.org/ispconfig/download/
Vesta

Vesta is another competitive web hosting tool that is free and open-source. The software offers a single-click application installed called Softaculous that instantly downloads and installs more than 430 apps including Joomla, WordPress, etc.
The features included and offered are DNS management capability, an extremely fast and efficient user interface, file management, firewall protection, support for more than 25 different languages making it a tool for all, efficient and advanced backup system, reports and analytics tool allowing users to analyze various trends relating to usage, and the list goes on.
Get it now from https://vestacp.com/install/
CentOS Web Panel
CentOS Web Panel (CWP) is another leading free and open-source web hosting solution. The software comes feature-packed with competitive features and functionalities. The software is known to manage and handle virtual or dedicated servers.
The features offered in the enhanced tool mainly include backup management, bandwidth monitoring, support for Apache web servers, customizable error pages, Nginx reverse proxy, database management, CPanel account migration, disk storage, DNS management, file management, FTP access, firewall protection capabilities, auto-updates, etc.
Get it now from https://control-webpanel.com/installation-instructions
Univention Corporate Server
Univention Corporate Server (UCS) is often called and known as the modern era web hosting solution. UCS is adopted by companies and organizations varying in size. The software is acclaimed for its seamless and most straightforward administration capabilities dealing with various servers and entire IT infrastructures.
The features included in the tool are Access Certification, Access Controls, and Permissions, Capacity Management, Compliance Management, CPU Monitoring, Credential Management, Email Monitoring, Event Logs, Issue Auditing, License Management, Multi-Cloud Management, Multi-Factor Authentication, Password Management, Patch Management, Privileged Account Management, and the list goes on.
Get it now from https://www.univention.com/downloads/download-ucs/
TinyCP
The advanced tool is another leading web hosting tool. The software comes equipped with competitive features and functionalities ensuring a seamless website launching user experience. TinyCP is a go-to software for many users and companies across the globe owing to its easy and most straightforward interface and user experience.
The features offered in the tool are installed on demand, Package manager, System users, and user groups, cron jobs, DNS and time zones, Apache/Nginx web server, Apache and PHP modules, unlimited web hosting, emails, accounts and settings, logs, queue, server settings, drag and drop capabilities, FTP access, hotlink protection, file manager, unlimited storage and the list goes on.
Get it now from https://tinycp.com/page/show/download
Closing Remarks
Websites are a key requirement of the current times. Creating, designing, hosting, and managing websites is a tedious task if performed manually without the help of any automation software. Therefore there is a list of website hosting platforms that help users seamlessly manage their websites, servers, and usage requirements. This article has compiled and discussed a list of such market-leading and highly competitive software. This software is Ajenti, Sentora, ISPConfig, Univention Corporate Server, and TinyCo. All the platforms offer state-of-the-art features to launch, host, and manage users' websites and manage server and server requirements.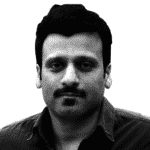 Karim Buzdar holds a degree in telecommunication engineering and holds several sysadmin certifications including CCNA RS, SCP, and ACE. As an IT engineer and technical author, he writes for various websites.